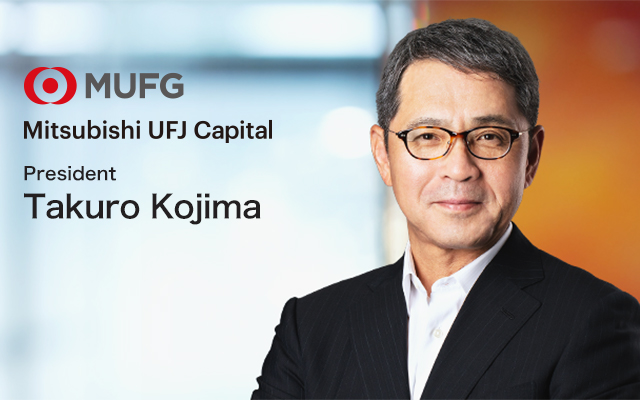 Mitsubishi UFJ Capital ("MUCAP") was founded in 1974 as one of the first venture capital firms in Japan. Backed by Mitsubishi UFJ Financial Group, the leading financing group headquartered in Tokyo, Japan, we have been helping entrepreneurs in Japan, and around the world. More than 870 companies we worked together with have gone public.
Innovations and dynamic changes in various fields are accelerating on a global basis. Bold entrepreneurs are taking advantage in this rapidly changing era. More innovative services and products have been launched in the last decades, and many of them were delivered by start-up firms. Imaginative and willful founders should be the leading builders of the future through technology.
MUCAP is a team of professionals who are passionate to run side-by-side with visionary entrepreneurs.
"Revitalize the competitiveness of Japanese industries for growth." This is our aspirational goal in venture capital investments.
As a venture capital firm, MUCAP supports start-ups through financial investments and beyond. Backed by one of the largest client bases in Japan, we help invested companies accelerate their business in various ways. Providing access and connecting timely to our corporate clients of MUFG is one of our strategic focuses. We aim to be a major hub of entrepreneurs, investors, executives, engineers, academics, industry experts and others in their relevant fields.
Looking forward to working with daring founders for the future.
June 2019
Shinsuke Sakamoto
President