Opening the door to growth in the global market
Our activities encompass helping start-ups to expand their business overseas. MUFG boasts a global network spanning more than 50 countries. Drawing on this network, we support start-ups that aspire to grow overseas, by sharing our knowledge on the markets of their targets, facilitating the building of sales channels, and offering financial services we have.
Investing in leading start-ups in the global market while facilitating collaboration with Japanese corporations
In recent years, a host of next-generation technologies and business models have been invented in Silicon Valley and other areas of the United States, in Israel that has a strong high-tech sector, in Asian countries and beyond. In view of these developments, we invest in leading start-ups outside Japan by partnering with local venture capital firms. Moreover, to match up these overseas investees with Japanese companies wishing to do business with them, we arrange and organize meetup events and assist with forging partnerships.
Actual Case 1
Helping increase corporate value through Japan–Taiwan business collaborations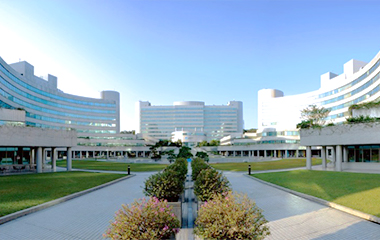 ITRI's Hsinchu campus
Since 2011, MUCAP has been comanaging the Golden Asia Fund with Taiwan's Industrial Technology Investment Corporation (ITIC), a venture capital arm of the government-affiliated Industrial Technology Research Institute (ITRI). In addition to backing Japanese and Taiwanese start-ups through investment, the fund serves as a matchmaker for business partnerships between them.
One of such cases involved a Japanese medical device start-up aiming to enter the Taiwanese market, where the Golden Asia Fund helped obtain a business license by introducing a leading local distributor. In another case, it aided a major Japanese electronics manufacturer and a Taiwanese start-up designing integrated circuits in jointly developing and launching products. The fund will continue to provide market entry support and introduce business partners to Japanese and Taiwanese start-ups alike, with a view to increasing their corporate value.
Actual Case 2
Creating an ecosystem comprising Japanese and Israeli companies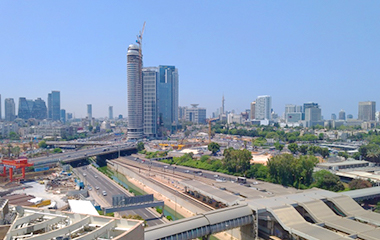 Tel Aviv, Israel
Through investment in a fund managed by Viola Ventures, MUCAP and this Israel's largest venture capital firm have established a cooperative relationship to assist with the global expansion of start-ups from each country. MUCAP and Viola Ventures also cohost events that are attended by many Japanese companies. The two firms will continue striving to create an ecosystem that connects large companies with start-ups, both in Japan and Israel.